Visit our model home at Brookmeadow Village open daily 12:00 pm – 4:00 pm for more information. For appointments outside these times please call 508-473-5100.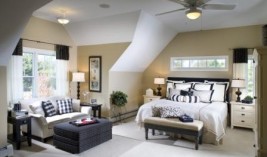 Our latest TV Ad
Learn more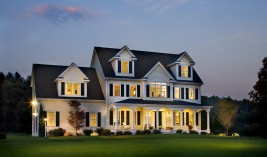 Brookmeadow Village
Learn more
Homeowner Testimonials

…They took their time because they genuinely wanted us to have the home we envisioned. Anytime we had a question it was answered promptly. It is hard to put into words the feelings that we felt walking into the house once it was completed. Everything came together perfectly…

Vinnie & Kerry

Homeowner Testimonials

…We would highly recommend WGB Homes to build you a quality, beautiful home (without stress)!!!

Bob & Marie

Homeowner Testimonials

…We got everything we wanted from the process – including all the oohs and aahs from our friends and family on their first visits! We love how our home is truly able to reflect who we are and has become one of our favorite places to be…

Laura & Dan

Homeowner Testimonials

There are many factors that played into our decision to build with WGB in Brookmeadow Village. From quality of the construction, to the sense of community throughout the neighborhood and the thoroughness of WGB, we couldn't be happier with our decision.

Sasha & Nick

Homeowner Testimonials

…We felt strongly that Brookmeadow Village was offering everything we wanted in a home/neighborhood. The quality of construction/materials and being Energy Star rated spoke volumes to my engineer husband… I have a warm place in my heart for WGB that I wasn't expecting in the home building process…We have found our forever home!

Tracy & Kevin

Homeowner Testimonials

…We were enamored by the quality of the homes (e.g. energy efficient), WGB's partnership with ENERGY STAR, and the idea of a close and friendly neighborhood. The location of Brookmeadow Village was also ideal for our commutes to work. Given those factors, we were hooked…

Johnathan & Tin

Homeowner Testimonial

The first word that comes to mind when thinking about Brookmeadow Village and WGB Construction is "Family". The neighborhood itself is so friendly and the WGB Team truly treated us like family throughout the entire building process…

Jason & Jill

Homeowner Testimonial

…We appreciate the excellent quality and value of our home, and what really impresses us is the small details that most builders wouldn't consider including in a home…We would unequivocally recommend building a home with WGB Homes…

Roger & Mary

Homeowner Testimonial

…It was an amazing experience and I would recommend the WGB team to anyone! WGB is not in the business of building houses, but building homes and we are so grateful that they built ours.. ….

Jeremy & Christine

Homeowner Testimonial

…The WGB team was honest, realistic, and available to us through the whole process. Every detail and step was explained, every deadline was met, and every phone call was returned in a timely and professional manner. ….

Ryan & Chrissy

Homeowner Testimonials

…The small and large details that Vanessa, Erica and Greg put into making our house a home really proves that they take pride in what they do and deliver high quality with no exceptions. Our only regret is that we didn't come to WGB sooner.Thank you for giving my family the community and house we have been looking for!….

Paul & Kim

Homeowner Testimonials

…Our mortgage agent said WGB is one of the few builders he has worked with that actually delivers a home on time, and at our final walk through with our realtor, he said he has never had a walk through where everything is actually complete and ready to go…We highly recommend WGB Homes and the product they offer….

Emily & Michael

Homeowner Testimonials

…I had the opportunity to speak privately with many of WGB's subs, vendors, and employees, and they all shared the same message: WGB Construction puts up a solid home, and they are excellent people to work with….

Scott & Laura

Homeowner Testimonials

…If you are dreaming of building your own home, stop dreaming and walk into Brookmeadow Village and rest your case, because you will be able to sleep well at night knowing that the Burrill's are working to make your dream a reality…

Tanmay & Bijal
Welcome to WGB Homes
WGB Construction Company, LLC. has been building and remodeling homes in Massachusetts for over four decades. Known for their impeccable quality and superior customer service, WGB has developed a reputation as a premier builder and developer throughout the state.
As a family business and an ENERGY STAR® Partner WGB is committed to both you and the environment. Our homes are built with state of the art technology focusing on efficiency and keeping in mind comfort, style and luxury.