WGB Homes introduces 2 new home designs at Brookmeadow Village starting at $449,900.00 Visit our model home open daily 12-4pm for more information. For appointments outside these times please call 508.839.0007.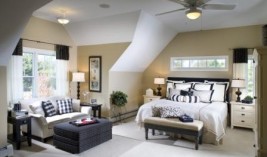 Our latest TV Ad
Learn more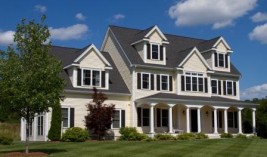 Brookmeadow Village
Learn more
Homeowner Testimonials

"The team at WGB Homes has been a pleasure to work with…We would not hesitate to recommend them to anyone. They treat their customers like family and build wonderful neighborhoods where everyone can feel at home."

John & Joana

Homeowner Testimonials

"… We couldn't have felt more comfortable with the whole process. To be quite honest, it was a lot easier to build our home than it was to go look for houses out on the open market!…"

Joel & Melissa

Homeowner Testimonials

"… Right from day one the neighbors waved and smiled as we drove through the neighborhood. We knew this was a place we could call home…Everyone at WGB believes in their product and customer support. Now that we are living in our home, the team at WGB continues to support us with all the little things – no questions asked."

Nick & Heather

Homeowner Testimonials

"… We never thought building a home would be an option since there was a time crunch, but Greg made the promise of 90 days and he and his team stuck with it…We feel so fortunate to have moved here…"

Rochelle & Bob

Homeowner Testimonials

"… We had known about WGB Homes' reputation for quality construction, but it was another thing to experience it for ourselves… We had an incredible experience…"

Bill & Natalie

Homeowner Testimonials

"… We have had such a positive experience, we would definitely recommend WGB to anyone looking to build a beautiful, quality, energy efficient home."

Jeanne & Kevin

Homeowner Testimonials

"…We had heard the horror stories of building a house, but working with WGB Homes was a smooth, easy experience. It was great dealing with a small, family-run builder rather than a large corporate builder."

Chris & Karen

Homeowner Testimonials

"…We recall driving away and saying, "that place seemed very comfortable and it felt like home." After meeting with Greg Burrill, we found out that he had built our previous home 25 years prior…"

Sai & Joey

Homeowner Testimonials

"The whole WGB team does a fantastic job making your dream home come to life! We absolutely love our new home and can't thank you enough for all your hard work!!"

Chris & Marcia

Homeowner Testimonials

"… We believe we have one of the best-built houses in town, in one of the most attractive neighborhoods. WGB built a house that has immediately become home for our family!."

John & Karla

Homeowner Testimonials

"… The quality of construction is first rate and it is clear WGB has perfected their homes over 30 years…

Dain & Carrie

Homeowner Testimonials

"…We are first time home buyers so we were very nervous going through this process. The staff at Brookmeadow Village made everything so easy. They went above and beyond our expectations and made this a wonderful experience."

Rob & Suzie

Homeowner Testimonials

"We felt more comfortable choosing a local builder with a great reputation… We had been warned about builders not being reliable but WGB homes was amazing. We ended up closing 3 weeks early, which we were so thankful for!!!"

Cheryl & Brian

Homeowner Testimonials

"…They promised a 30 day delivery and they DELIVERED! I also could not discount the appeal of Energy Star Rating; most people don't know that all you have to do is be 12% more efficient than code to meet this rating but WGB is averaging more than 3X that!!  I come home each night loving my new home."

Scott
Welcome to WGB Homes
WGB Construction Company, LLC. has been building and remodeling homes in Massachusetts for over four decades. Known for their impeccable quality and superior customer service, WGB has developed a reputation as a premier builder and developer throughout the state.
As a family business and an ENERGY STAR® Partner WGB is committed to both you and the environment. Our homes are built with state of the art technology focusing on efficiency and keeping in mind comfort, style and luxury.