Visit our model home at Brookmeadow Village open daily 12:00 pm – 4:00 pm for more information. For appointments outside these times please call 508.839.0007. Please note that the model home will be closed on Sunday, April 20th in observance of Easter.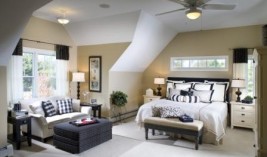 Our latest TV Ad
Learn more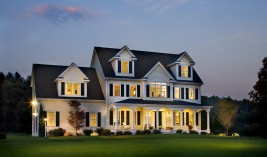 Brookmeadow Village
Learn more
Homeowner Testimonial

…The WGB team was honest, realistic, and available to us through the whole process. Every detail and step was explained, every deadline was met, and every phone call was returned in a timely and professional manner. ….

Ryan & Chrissy

Homeowner Testimonials

…The small and large details that Vanessa, Erica and Greg put into making our house a home really proves that they take pride in what they do and deliver high quality with no exceptions. Our only regret is that we didn't come to WGB sooner.Thank you for giving my family the community and house we have been looking for!….

Paul & Kim

Homeowner Testimonials

…Our mortgage agent said WGB is one of the few builders he has worked with that actually delivers a home on time, and at our final walk through with our realtor, he said he has never had a walk through where everything is actually complete and ready to go…We highly recommend WGB Homes and the product they offer….

Emily & Michael

Homeowner Testimonials

…I had the opportunity to speak privately with many of WGB's subs, vendors, and employees, and they all shared the same message: WGB Construction puts up a solid home, and they are excellent people to work with….

Scott & Laura

Homeowner Testimonials

…If you are dreaming of building your own home, stop dreaming and walk into Brookmeadow Village and rest your case, because you will be able to sleep well at night knowing that the Burrill's are working to make your dream a reality…

Tanmay & Bijal

Homeowner Testimonials

…Our two lawyers and home inspector had nothing but great things to say about the quality of work WGB homes puts forth and its professionalism. It was very reassuring for us to hear and also reinforced to us that we made the right decision in buying a home at Brookmeadow Village.…

Brian & Jennifer

Homeowner Testimonials

"They treated us like friends and not customers and took the time and had the patience to walk us through the whole process. The quality of the home is superior to many others we saw and we have never been happier.Thank you WGB team for building our dream home. Can't wait to show off our home to all our friends and family…"

Santosha & Syama

Homeowner Testimonials

"The team at WGB Homes has been a pleasure to work with…We would not hesitate to recommend them to anyone. They treat their customers like family and build wonderful neighborhoods where everyone can feel at home."

John & Joana

Homeowner Testimonials

"… We couldn't have felt more comfortable with the whole process. To be quite honest, it was a lot easier to build our home than it was to go look for houses out on the open market!…"

Joel & Melissa

Homeowner Testimonials

"… Right from day one the neighbors waved and smiled as we drove through the neighborhood. We knew this was a place we could call home…Everyone at WGB believes in their product and customer support. Now that we are living in our home, the team at WGB continues to support us with all the little things – no questions asked."

Nick & Heather

Homeowner Testimonials

"… We never thought building a home would be an option since there was a time crunch, but Greg made the promise of 90 days and he and his team stuck with it…We feel so fortunate to have moved here…"

Rochelle & Bob

Homeowner Testimonials

"… We had known about WGB Homes' reputation for quality construction, but it was another thing to experience it for ourselves… We had an incredible experience…"

Bill & Natalie

Homeowner Testimonials

"… We have had such a positive experience, we would definitely recommend WGB to anyone looking to build a beautiful, quality, energy efficient home."

Jeanne & Kevin

Homeowner Testimonials

"…We had heard the horror stories of building a house, but working with WGB Homes was a smooth, easy experience. It was great dealing with a small, family-run builder rather than a large corporate builder."

Chris & Karen
Welcome to WGB Homes
WGB Construction Company, LLC. has been building and remodeling homes in Massachusetts for over four decades. Known for their impeccable quality and superior customer service, WGB has developed a reputation as a premier builder and developer throughout the state.
As a family business and an ENERGY STAR® Partner WGB is committed to both you and the environment. Our homes are built with state of the art technology focusing on efficiency and keeping in mind comfort, style and luxury.